Catfest 2015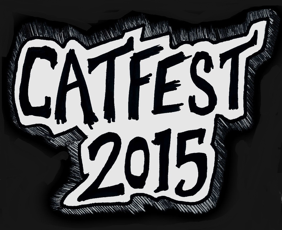 Come along to Catfest 2015 Beer Festival and support a local military charity
Sheffield based brewery Abbeydale have partnered with Blind Veterans UK to host a four day Beer Festival at The Devonshire Cat in Wellington Street this autumn.
The festival, Catfest 2015, will be a fantastic four day event of live music, beer tasting and delicious food from Thursday 1st – Sunday 4th October 2015.
Abbeydale Brewery are partnering with local military charity Blind Veterans UK to hold this, their first beer festival at The Devonshire Cat, 49 Wellington Street Sheffield. The festival coincides with Cask Ale Week and all proceeds from one special cask will be donated to Blind Veterans UK.
The beer festival will feature 24 specially selected cask beers all of which contain British hops. With the breweries featuring coming from near and far, there will surely be something to suit everyone's taste.
On the four day event there is a chance to meet the Brewers, listen to live music and eat amazing food with the usual excellent menu featuring all locally-sourced (and, as far as possible, locally produced) produce.
Dan Baxter, Director at Abbeydale Brewery, says: "It's going to be a great weekend all kicking off with a special quiz with the winning team getting a firkin of delicious Abbeydale Ale!
"We're all thrilled to be raising money for Blind Veterans UK, they're an amazing charity with a training and rehabilitation centre right here in Sheffield.
"So don't forget to come down, have a great time, and raise money for a brilliant charity."
Blind Veterans UK (formerly St Dunstan's) was founded in 1915 and the charity's initial purpose was to help and support soldiers blinded in World War I. But the organisation has gone on to support more than 35,000 blind veterans and their families, spanning World War II to recent conflicts including Iraq and Afghanistan.
For 100 years, the charity has been providing vital free training, rehabilitation, equipment and emotional support to blind and vision impaired veterans no matter when they served or how they lost their sight.
Andrea Hudson, Blind Veterans UK's Regional Fundraiser, says: "This is a very special year for the charity as its 100 years since we were founded and the 10th anniversary of our Sheffield centre.
"All the money raised will go to supporting blind and vision-impaired veterans discover a life beyond sight loss."
You can find out more information about the festival and tickets by emailing [email protected] or at devonshirecat.co.uk.
You can find out more information about Blind Veterans UK at blindveterans.org.uk.
For all media enquiries please contact:
Mark Wheeler – PR Officer
T: 020 7616 7980
M: 07894 930352
Blind Veterans UK
12-14 Harcourt Street
London
W1H 4HD
Notes to Editors
Blind Veterans UK
Blind Veterans UK (formerly St Dunstan's) is a national charity that believes that no-one who has served our country should have to battle blindness alone. Founded in 1915, the charity provides blind and vision impaired ex-Service men and women with lifelong support including welfare support, rehabilitation, training, residential and respite care.
Find out more at: blindveterans.org.uk, follow us on Facebook at: facebook.com/blindveteransuk and on Twitter at: twitter.com/blindveterans.
Last Updated: 11th September 2015