Funk Fest 19 - Guest Beer Line Up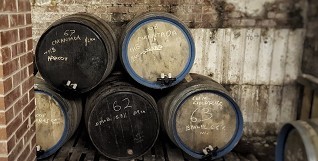 Funk Fest 2019 is ONE WEEK (and a day) AWAY! After announcing our house Funk Dungeon project beers which will be pouring in this blog post last week, it's now time to confirm all the ridiculously tasty treats we've rustled up from all around the country (plus one all the way from Ireland!). Rennies at the ready...
Atom Brewery - The God Particle (6.0%) - Collaboration with Abbeydale Brewery. Juicy Kveik IPA.
Black Metal Brewery – Bretted Kvassphemy (6.0%) - Collaboration with Steel City. Black kvass (traditional Russian fermented beverage!). *Festival exclusive*
Castling's Heath Cottage - Organic Cider (8.0%) - Organic wild cider from Little Earth Project brewer Tom's dad! Simply pressed apple juice left to age and ferment in barrel. Dry yet refreshing.
Chorlton Brewing Co. - Brett Saison (6.0%) - Mixed fermentation saison, dry hopped with Hallertau Blanc.
Chorlton Brewing Co. - Keller Brett Sour (5.7%) - Kellerbier-style unfiltered sour lager refermented on Brettanomyces.
Cloudwater Brew Co. - Foeder Du Haut (7.0%) – Collaboration with De Gard. Complex foeder aged sour.
Fierce Beer - Farmhouse Grape (7.3%) - Collaboration with Yeastie Boys. Grape ale from the all new Fierce by Nature range.
Fyne Ales - Sour Friends: On the Beach (4.5%) – Cocktail inspired kettle sour with orange, peach and cranberry.
Fyne Ales: Origins – Beams (5.7%) - Collaboration with Duration Brewery. Rustic barrel aged saison. *First pour*
Mills Brewing - Draw Together (8.0%) - A blend of a three different barrel fermented beers – a Bordeaux red rye sour, a cider saison and a White Burgundy strong ale. *Bottles only*
Little Earth Project - Organic Harvest 2017 (6.7%) - Funky saison, brewed with organic fresh hops in September 2017.
London Beer Factory - Pointless Innocence (7.2%) - Collaboration with Brew By Numbers. IPA loaded with strawberry, Madagascan vanilla beans and lactose. Dry hopped with Cashmere and Mosaic, then blended with 3 barrels of 9 month old sour blonde beer.
Lost Industry Brewing - Mojito Sour (5.4%) - Cocktail inspired kettle sour with bucketloads of fresh mint and lime.
Orbit Beers - WLS033 (4.3%) - Collaboration with Abbeydale Brewery. Born through a meeting of minds at Indie Beer Feast and a holiday discovering desserts in Thailand, inspiring a kettle sour reminiscent of Thai mango & coconut sticky rice.
Runaway Brewery - Shandy Panache: Sour Crush (2.4%) - Collaboration with Steep Soda. Citrus sour blended 60 / 40 with pineapple crush soda.
Siren Craft Brew - Stock Ale B. Clauss (9.0%) - Collaboration with Wiper&True. Name and tasting note to be confirmed… it's a very new release, we've got the sneak preview! *First pour*
Torrside Brewery - Easily Bothered by Persistence (4.6%) - Collaboration with Abbeydale Brewery. Pale ale fermented with Brett Bruxellensis.
Wide Street Brewing - Still Voices (4.2%) - Easy-going sessionable sour. Dry, refreshing and hopped with El Dorado and Amarillo. *First UK pour*
Wilderness Brewery – Farmhouse Sour (5.5%) - Farmhouse pale, fermented with a mixed culture of saison yeast, Brettanomyces and Lactobacillus. Lightly funky, lightly sour, refreshing.
Yonder Brewing & Blending – Raspberry Gose (4.0%) – Tart and fruity gose with raspberries.
Tickets are still available at bit.ly/funkfest19 so grab one while you can! Your ticket includes entry to the festival, a limited edition drinking vessel, and a palate cleansing half pint of either our flagship Moonshine pale ale or Heresy lager to reset the tastebuds in between all those tasty funky brews!
We hope to see you next weekend… cheers!
Last Updated: 4th September 2019