Abbeydale Brewery has taken the lease on the Devonshire Cat!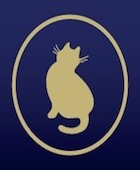 After a nail biting few months, it is our pleasure to announce that Abbeydale has taken over the lease on the Devonshire Cat on Wellington Street. We are absolutely delighted to be part of this Sheffield landmark and will strive to maintain the Devonshire Cat's tradition of quality cask ales, keg and bottled beers and great pub food.
For non-Sheffield residents who haven't heard of the Devonshire Cat before, it has become something of legend and folklore for real ale enthusiasts in the Steel City since it first opened its doors back in 2001. Situated in the heart of the Devonhire quarter, the "Dev Cat" as it's affectionately known is based on a Belgian style beer cafe and home to over one hundred different bottled and twenty five draught beers, including twelve hand-pulled ales from the UK, Europe and beyond.
It's not only beer that the Devonshire Cat is famed for, however. Head-chef Peter Lightfoot and the kitchen team have worked tirelessly to perfect a menu of top quality pub food or "snap" as it's know in God's own county. Old pub favourites and classics such as "Hop Smoked Salmon", "Beer Battered Cod and Chips" and "Steak and Ale Pie" as well as ever changing specials made with fresh, local and seasonal produce are always available from 11:30am - 8pm Monday to Saturday and until 6pm on Sunday.
At first, we plan to change little adhering to the old motto "If it ain't broke, don't fix it!". A few more of our beers shall be making an appearance on a regular basis, however: "Absolution," our beautifully fruity 5.3% pale shall be making a residency on the bar alongside our very own "Deception" which has been a favourite at the Dev Cat for some time. Our traditional English ale "Daily Bread" shall be taking over as the house bitter and a couple of rotating ales from our Dr. Morton's and specials range shall also show their faces every now an again. The other hand pulls shall be showcasing an ever changing number of beers from Yorkshire and beyond as they always have.
In addition to new beers, a new and improved pub quiz shall be taking place every Monday from 9pm with the winners receiving a cash prize and runners up getting a gallon of ale. To keep up to date with new beers, dishes and general goings on at the Devonshire Cat, please like their facebook page and follow on twitter, too!
www.facebook.com/devcat
@devonshirecat
www.devonshirecat.co.uk
Last Updated: 9th September 2014