Sunfest 2013: An Introduction To The Beers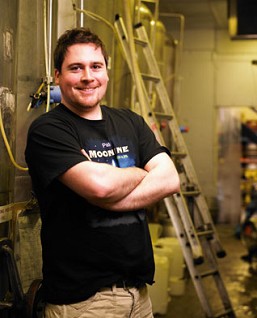 I set out to source from a greater number of breweries this year. This means that many feature one beer, two should the criteria fit - new breweries / new beers (or at least new to us!). New breweries we have managed to pin down for a cask include; Mouslow Farm, Hamelsworde, Healey's,Newark, Tiny Rebel, VIP, Talke O'Th' Hill & Betjeman Brewery not to mention our new local breweries; Dronfield, Harthill VIllage, Toolmakers and On The Edge. Big thank yous go to Stu at North Riding Brewery for making us a special brew, a beer appropriately named Seventh Sun 4.0%, and also to Dave at Raw and Mark at Townhouse for sourcing beers for us.

For all you beer spotters out there, it may be good to know that all the beers selected are not souped-up, dry-hopped/blended, one-off festival specials concocted from existing brews. Each cask beer at the festival has been made in a batch or been on sale/will be on sale in the general trade. Actually, that's not entirely true of the Abbeydales. The Milk Stout - we're trying something there! Let us know what you think. Well it's our festival and we're allowed to play.

Back to this Milk Stout of ours at 5.0%. This beer style is something we have wanted to do for a long time. A few of these were sampled (just to make sure) at Rotherham CAMRA Real Ale and Music Festival at Magna (takes place in February each year, plug) and it was so good we decided to trial it and what better place to trial it than here at our beer festival.


It is also worth noting that I massively over ordered (oops!) and the extra beers will be on sale in the pub throughout the coming weeks. So please come back after the festival for more beers from many of these breweries. Join YourRound and get emailed / texted / tweeted when they come on the bar.

Let's also not forget the large selection of speciality beers available. From fruit, ginger and chocolate beers to spiced and wheat beers. They can be found in the Sunfest programme with a red box around the beer colour identifying them as extra special. For you newcomers out there, this is not to be confused with beer flavours. Beers are often described as tasting of something e.g. raisins or burnt toast. This flavour is obtained by carefully selecting the barley and roast type. This is not 'Speciality' (although special and yummy it may be) unless it had actually had burnt toast in the brew - if that floats your boat! Similarly a beer can be described as tasting of mango or grapefruit. These flavour compounds are found in certain hops, if added in sufficient quantity. To summarise, it's "speciality" (red box) if the beer has something other than the four main ingredients; Water, yeast, hops and barley. We also identified a couple of beers which definitely did not use isinglass finings and marked these with a V. (others may not, but we're not sure). Some vegans will know what we mean, the rest of you, don't worry about it.

The craft keg beer bar is back again this year featuring some of the well-known micro brewery kegger's out there. We have ten different beers here but are restricted to serving six at a time. We have given it a go, kegging some of our Ascension 6.0% on dry hops to compensate for the beer being served at a lower temperature than was initially intended for a cask product, if that makes sense?

Hopefully there will be something here for everyone. Enjoy the festival!

Dan Baxter

PS This year we have added a few favourite beer (and cider) quotes to the programme and would love to hear any particular beer quotes that have stuck in your mind. If you are a tweeter, Facebooker or emailer, send us in your favourites. Be it comical, factual or historical. I've always liked:
"I feel sorry for people who don't drink. When they wake up in the morning, that's
as good as they're going to feel all day." ~ Frank Sinatra
Last Updated: 9th September 2014