Moonshine Minikegs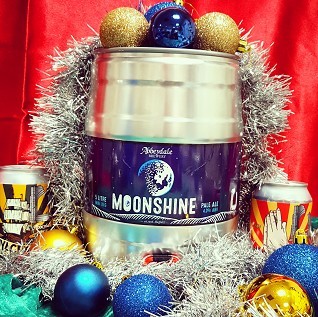 For the first time, you can drink our most popular beer at home, as we've released a limited run of 5L minikegs full of Moonshine just in time for Christmas!
This first batch has gone almost exclusively to Sheffield suppliers whilst we gauge demand. Brewery stock is all spoken for and we will not be filling more before Christmas, so once they're gone from the retailers listed below, they really are all gone!
Archer Road Beer Stop
Ashoka
Beeches of Walkley
Beer Central
Devonshire Cat
Dram Shop
Hop Hideout
Mitchells Wines
Mr Pickles
Rising Sun, Nether Green
Starmore Boss
Turners
Outside of Sheffield, the Draughtsman Alehouse in Doncaster is due to take delivery of some on Friday this week (15th December).
This is a project that we hope to expand upon next year though, so watch this space!
Merry Christmas!
Last Updated: 12th December 2017